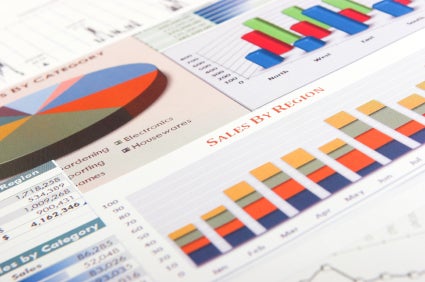 No two used houses are alike. Even if they are side by side, with the same floorplan and built in the same year, there will be differences in outlook, exposure, condition. Price selection is a matter of objective comparison to similar properties, taking into account market conditions and the seller's timeframe/motivation, to establish a price RANGE in which the property is marketable. It's both a science and an art.
Sometimes, a home will list… and sit… and sit… often an indication that it is priced beyond what the market will bear.There are many reasons for being priced too high.  Perhaps the market conditions have changed and a new reality must be considered.  Perhaps the 
listing agent or the sellers misread the original market conditions and simply priced too high.  P
erhaps the sellers disregarded agent advice and market conditions and set the price "optimistically".  Or perhaps an overly optimistic agent quoted an unobtainable price.  
Regardless of how you got there, it's important to understand the ramifications of where you are. You are outside the market. In a market where buyers are educated and well-represented, they will be buying the competing appropriately priced properties first.  So, you're waiting for your competition to sell off before a buyer will come along. But wait… your neighbour up the street has now decided to sell.  And so did the Jones' around the corner. So new competitors are cropping up, and you are still sitting there, making them look well-priced.A home that sits too long becomes stale. Agents and buyers discount it – even if they've never viewed it – imagining it has something wrong with it. Even if you bring your price down, or the market comes up so that the price appears reasonable, with "97 days on market" it's natural for a buyer to think, "Well, if no one else wanted it by this time, there must be something wrong with it". So, the price often must come down even further, before it catches the eye of a deal seeker.So, to my point…
Price property properly to begin with, but if you find you've missed the target, and you want to sell, adjust quickly.
That's all.You'll never have a better chance of getting top dollar than when your property is fresh on market. It's going to have the most exposure, there will be a pool of buyers competing to see it, and all the work you've put into preparing it will be best showcased. You'll know within the first week, in a good market, if you're in the ballpark. If not, regardless of the reason, if you truly wish to sell then adjust your course, correct your price, and do it quickly, so that the hungry pool of buyers are still aware of what you're offering and motivated to do something about it.