The Garden City, The Little Smoke, Vic City, Capital City, Cycling Capital of Canada
City: 80,000
Metro Area: 344,600
City Area: 19 km sq
Metro Area: 696 km sq
Lisa Helps
Marianne Alto, Chris Coleman, Ben Isitt, Jeremy Loveday, Margaret Lucas, Pamela Madoff, Charlayne Thornton-Joe, Geoff Young
Victoria is located on the far southern tip of Vancouver Island off the coast of British Columbia. As the provincial capital of British Columbia and oldest city in Western Canada, Victoria is well known throughout the country for its temperate oceanic climate, spectacular gardens, ocean views, and large number of heritage sites and buildings. The city of Victoria has a population of 80,000 people living in over 47,000 homes, while the much larger Greater Victoria Region has a population of over 344,000 and 167,000 homes.
Many communities, buildings and institutions associated with Victoria are not within the city proper, but are distinct cities, towns and districts within the Greater Victoria Capital Region. Thirteen municipalities make up the Victoria Region, including the cities of Victoria and Colwood; the towns of Esquimait, Sidney, and View Royal; and the districts of Central Saanich, North Saanich, Langford, Sooke, Oak Bay, Highlands, and Metchosin. The region also includes the unincorporated areas of Juan de Fuca, the Southern Gulf Islands, and Salt Spring Islands.
Victoria is one of the most relaxed, friendly and attractive cities in the country – a great place to live, work, study, raise a family, and retire. Its mix of old-world and modern housing create interesting and unique streetscapes in every neighbourhood.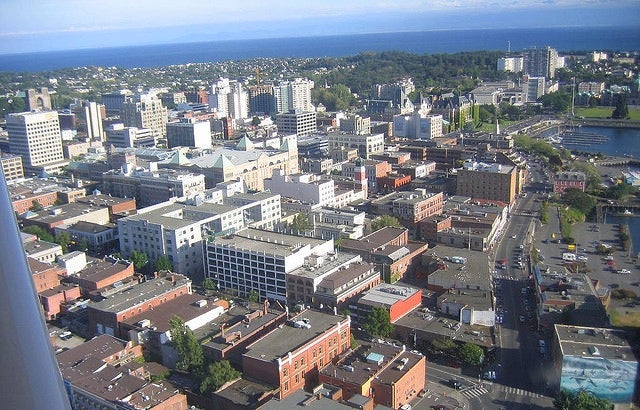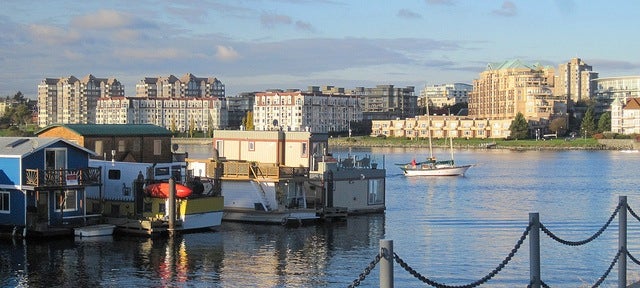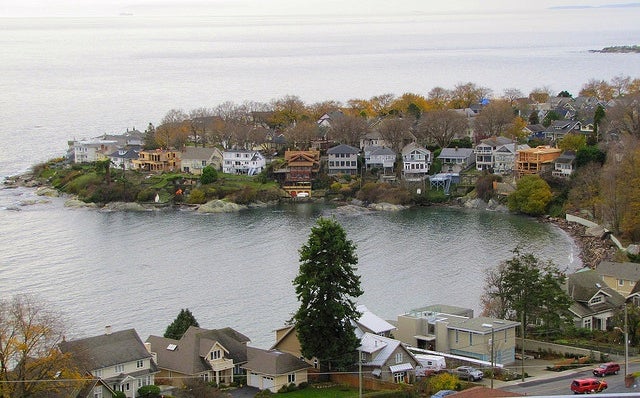 The city of Victoria is small but vibrant, and each community has its own unique charms, as do the neighbouring towns, districts and villages within the larger metro area. The commercial and entertainment hub of Victoria is the downtown area, which is also home to over 240 designated heritage sites and buildings. Many theatres, shops, hotels, restaurants, pubs and night clubs are found here, and the downtown area is home to most of the Victoria Region's high rise residential and commercial towers. Homes range from high-end condominiums to work-live studios, and the area is popular with young professional singles and couples.

East of downtown is Harris Green, a small but lively urban neighbourhood with dense apartment and condo housing, and North Park, an affordable area of Victoria with primarily apartment and condominium buildings. Ample public transit and walkable streets with mixed-use development gives both neighbourhoods an urban character that is popular with young people and retirees. South of downtown is the neighbourhood of James Bay, a very popular retirement community that is home to a particularly large number of active 55+ seniors.

The mature communities of Hillside-Quadra, Oaklands, Fernwood, Jubilee, Gonzales and Victoria West provide local schooling options and plenty of parks and greenspace, making these communities popular for families. Like in all areas of Victoria, housing in these communities includes a mix of styles and sizes, and in most neighbourhoods tree-lined streets and grassy boulevards are common.

While heritage and character homes exist throughout Victoria, there are higher concentrations of these housing styles in the family-centric community of Victoria West, as well as in the communities of Rocklands and Fairfield. Luxury and executive home buyers can select from heritage mansions, modern-styled award-winning houses, charming character properties, and high-end condominium and penthouse suites.
Get better acquainted with the city of Victoria: visit the city website, read about the city's history, and learn more about the Victoria city council, services, transportation and community associations.
Is this your first time in Victoria and British Columbia? Check out these sites before you visit us!
The city of victoria has a fantastic school system and many post secondary options.
There are a wide variety of ways to get to, from and around the city of Victoria. We have you covered by ferry, bus, road, and bike.
There are many unique shops and character-rich shopping districts in Victoria and surrounding areas.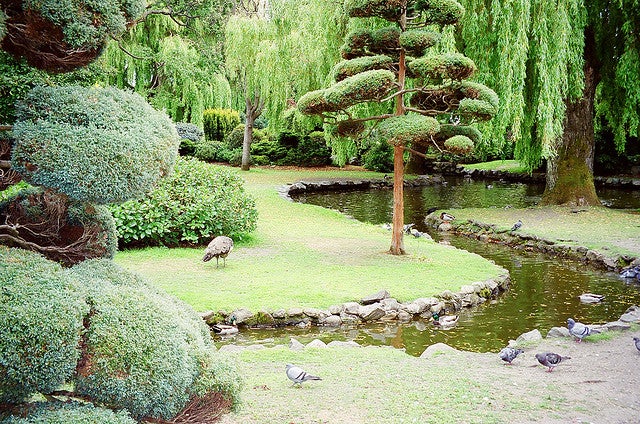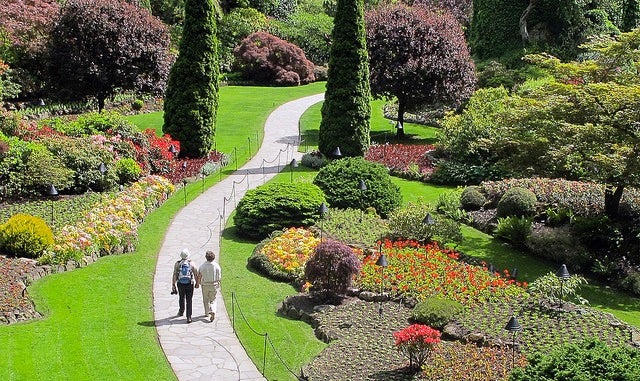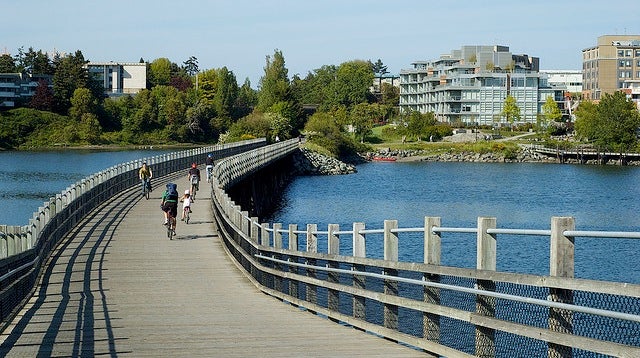 Victoria's population is one of the fittest in the country, with most adults being twice as physically active as the national averages. The mild, predominantly dry climate combined with an astonishing 7,600 hectares of regional, provincial and federal parks in the greater metro area makes Victoria the perfect place for the whole family to lead an active, recreation-enriched lifestyle.
Nicknamed "The Garden City", Victoria is well known throughout the country for its extensive park system, grand public gardens, and oceanfront harbours. The 200 acre Beacon Hill Park located between the neighbourhoods of James Bay and Fairfield, and contains some of Victoria's most spectacular manicured gardens. Home to a diverse collection of wildlife, Beacon Hill Park has free roaming peacocks, a pair of nesting bald eagles, and a large family of great blue herons in addition to a child-friendly petting zoo. Exotic and native trees and plants can be found throughout the park, including Garry Oak, Douglas Fir, and Western Red Cedar trees. Beacon Hill is a popular place for a family picnic, and during the summer the park hosts outdoor concerts and the annual Lantern Festival.
Known as the Cycling Capital of Canada, Victoria is a haven for bicycling enthusiasts, with hundreds of kilometres of paths, bike lanes and bike-friendly routes within the city, included the 55km Galloping Goose Regional Trail, the 29km Lochside Trail, and the new and expanding Harbour Pathway along the waterfront. The mild oceanic climate allow these trails to be used year round by cyclists, hikers and joggers.
As a city built on a primary port, Victoria has several marinas, harbours and beaches that are used by hobbyists and commercial boats of all sizes. Known as the Sailing Capital of BC, there are several boating festivals, shows and international races that take place in our harbours every year. Water sports are a popular recreational pastime on the island, and residents and tourists alike enjoy the city's many beautiful beaches.
The Greater Victoria Area is home to a diverse number of regional, provincial and national parks. Known as The Garden City, Victoria has spectacular city gardens with exotic plant life.
In Victoria and on Vancouver Island, golf is a year round sport: we have many excellent courses.
Water sports and boating are popular pastimes on Vancouver Island and in the city of Victoria.
Victoria has many exciting tourist attractions: here are just a few of our favourites!
There are lots of parks, pools, arenas and public-access fitness facilities in Victoria.
Shops in Trounce Alley, Photo by 
Marbla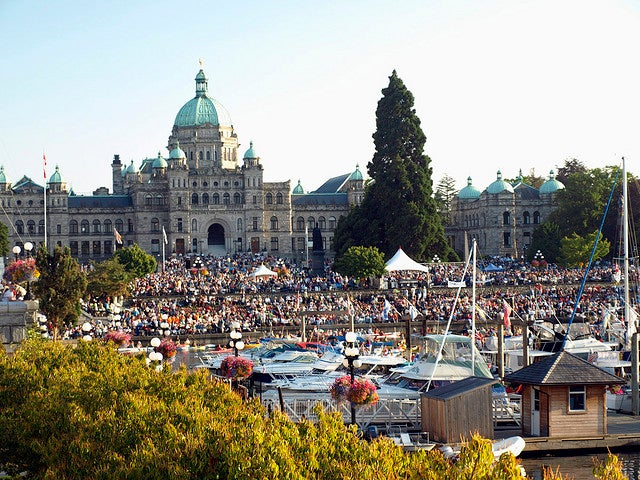 The city of Victoria is a compact, walkable urban city that mixes modern and old-world style, embraces both young and mature interests, and provides lots of interesting things for both residents and visitors to see and do.
The shopping scene in Victoria is fantastic, with hundreds of unusual and one-of-a-kind shops that carry everything from British imports to Aboriginal art. The downtown area has several very popular shopping areas, including Government Street and Trounce Alley, featuring European imports, dining and fashion; Canada's oldest Chinatown district with grocers, artist studios, shops and restaurants; Fort Street, known for its row of antique shops, art galleries and auction houses; and a cluster of 10 bookstores in the nearby township of Sidney known locally as "Booktown".
Music of all kinds is popular in Victoria, and the Victoria Symphony puts on a series of outdoor music performances every summer on a barge in Victoria's Inner Harbour called Symphony Splash, drawing over 40,000 people through the day. The Electronic Music Festival is also well-attended, and DJs come from far and wide to show off their skills.
In addition to the Pacific Opera and Ballet Victoria, the region has several theatre companies and venues including the student Phoenix Theatre at the University of Victoria, Intrepid Theatre, and Belfry Theatre. Theatre enthusiasts look forward to the annual Victoria Fringe Festival, and the city is home to North America's longest running solo performance festival, Uni Fest.
Victoria has a number of national historic sites, grand public buildings, and native culture preserves that make the city a fascinating place for those interested in the history of both the native island cultures and the first European settlers. The prestigious Royal BC Museum is located in Victoria, as are the Maritime Museum and Aviation Museum.
The Victoria Region is home to many interesting art and history museums, as well as 65% of the designated heritage sites in all of British Columbia, with over 240 heritage buildings in the Downtown area alone.
Victoria has several theatre companies as well as a local opera company, ballet company, and symphony.
Keep up to date on what's happening on Vancouver Island with local TV, radio and newspaper media.
There are many fantastic culture, music and theatre festivals to enjoy in the Greater Victoria Region, including the largest outdoor symphony performance, Symphony Splash, that draws over 40,000 people every year.