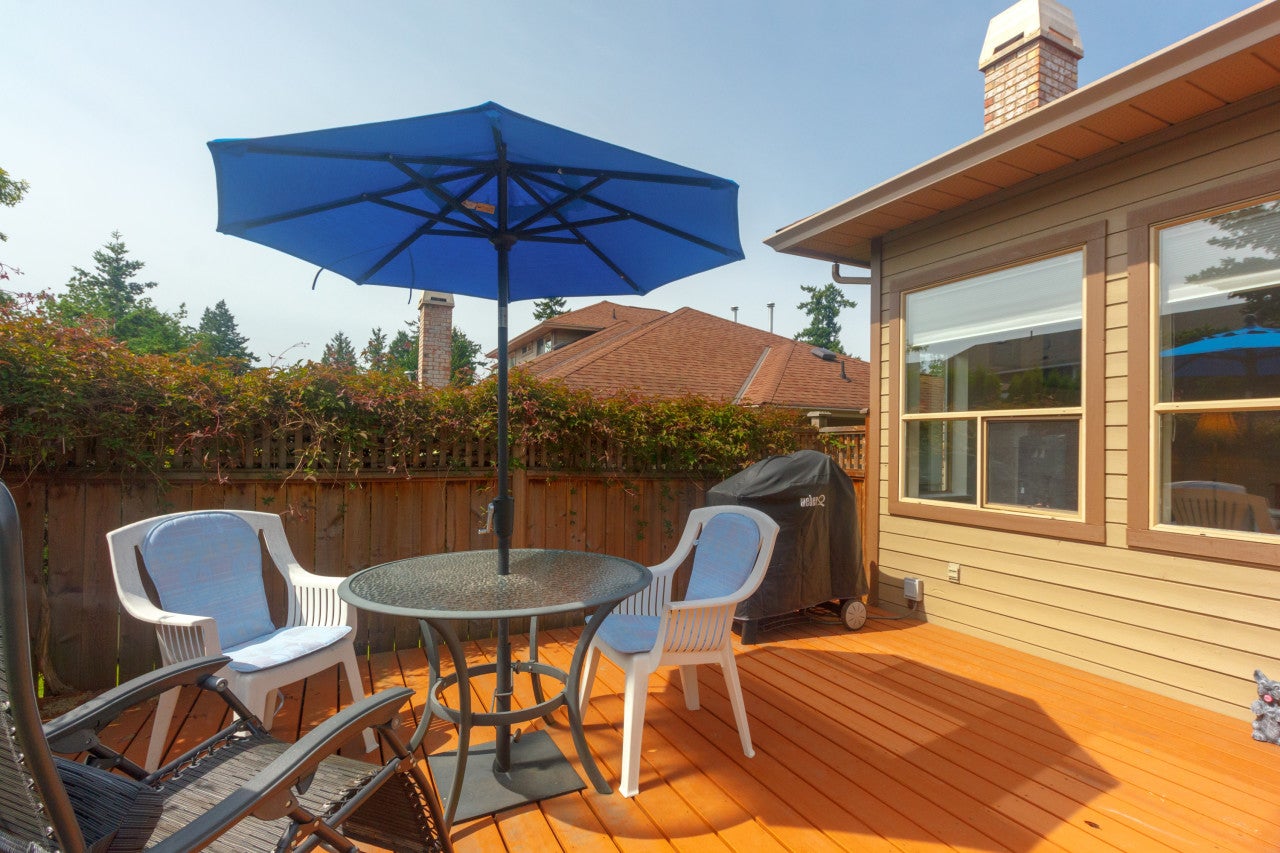 Similar to Canada geese and other migratory birds, snowbirds spend their winters somewhere warm.  With its mild climate and many almost year-round recreational activities, these retirees are also known to flock to Vancouver Island for portions of the year.Given the cyclical nature of the life and times of snowbirds, their requirements for housing options can be a little different from a typical family.  Based on my experience, a townhouse is the perfect choice for seasonal residents.  
The benefits are many for seasonal residents like snowbirds. A townhouse is a less expensive choice compared to single-family homes.  Typically a multi-story unit with no neighbors above or below, townhouses offer the privacy and flexibility of living independently with the protection of being in an apartment.  Many offer your own small, private fenced-in backyard as well.
Here are
five reasons why townhouses are perfect
 for snowbirds:
The number one best reason townhouses are great is the added safety and security you get when you're on an extended seasonal leave.  Not only does this come from watchful neighbors but also through the community aspect of the townhouse living. These are often gated communities with neighborhood watch programs and even police patrols to keep the area safe.
Property Maintained by Strata
The low-maintenance lifestyle is a good one for homeowners who have extended periods away.  In a townhouse, you don't have to worry about getting overwhelmed with maintenance chores.  It's a great help when someone else is doing this work for you – along with regular upkeep and yard work – leaving you more time to enjoy the awesome weather!
Unlike condos, townhouses typically have more space so you can spread out and live comfortably.  Whether you're a retired couple who splits half their time here or you have family who visits periodically, ample space is always a welcome feature.
Townhouse communities often have excellent amenities.  Things like a swimming pool, tennis court or clubhouse are great features of many complexes that make spring and summer living even more fun.  Since people coming to live in Vancouver Island for only part of the year usually do so in the warmer months, this is an attractive  aspect of townhouse living.
Townhouse owners are typically allotted the use of at least one and often two parking spots, making it really convenient for residents at any time of the year. Some townhouse complexes even feature RV parking, ideal for snowbirds who travel to warmer climes in that mode of transportation.By the time you get to the point in your life where you are fortunate enough to live in on wonderful Vancouver Island, whether for some months of the year or all year round, you want to really enjoy the area.  Owning a property that is not only nestled in safety and surrounded by the security of familiar and caring neighbors but also gives you all the comfort of being taken care of to the fullest – makes living in a townhouse an excellent choice for snowbirds and others alike.  If you're in the market to buy a townhouse, I'd love to show you some really great ones for you and your family.