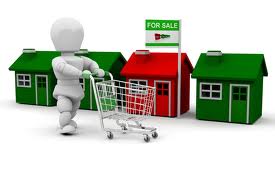 With a wide selection of condos on the market, buyers these days can be difficult to attract to older condo buildings. The assumption (and rightly so), is that the systems and decor of an older unit are not in keeping with the times, some construction elements are not to current code, and ongoing or deferred maintenance may increase costs of ownership. The flip side is that many older condo buildings have much bigger units when compared to newer units of the same price.
I find buyers who are attracted to older buildings appreciate updates to the common areas, as well as evidence of a good maintenance plan and care. A building which seems to be cared-about is assumed to be well cared-for.  Where pride of ownership is evident, buyers will respond. Not only buyers, but guests and family members will also treat the building and common areas with more respect.
Owning a condo is a shared investment. Letting the investment go without regular attention is more likely to require larger future costs to correct any problems. I observe many older condos which are being allowed to slide into decay. As a buyer's representative, I look for evidence of a group of owners who are engaged, proactive, and willing to take care of their investment. One of the first things a buyer observes upon entering a building is the state of the entryway, halls, lighting, carpets, and elevator.
Although interior and exterior decor may not affect the function of the building itself, it does give an old building a run down feeling.
I cannot give you an easy equation to say that for every dollar you spend, you will see a return, but from a REALTOR'S experience, older buildings with dated interiors sit on market longer, are more difficult to sell, and tend to sell for less.