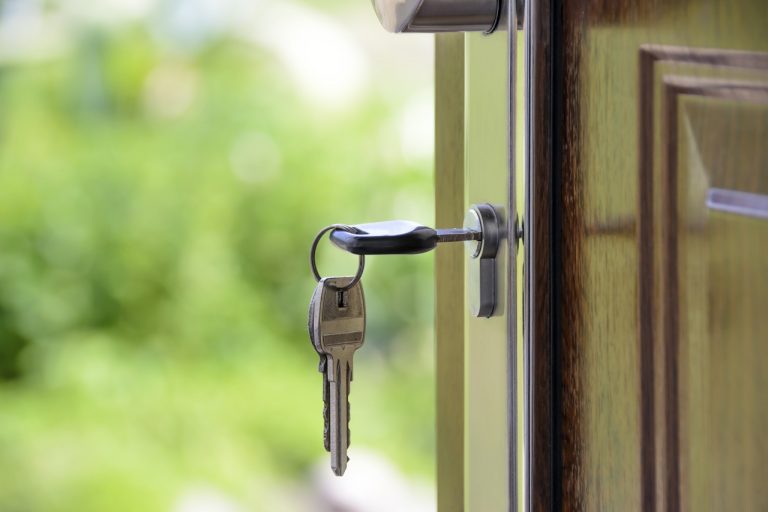 The Buying Process Explained
Viewing Homes
My job as your REALTOR® is to help you find your ideal home within your budget. In order to do so, it is important we have great communication from the start. I need to fully understand what your expectations are, your likes and dislikes, and what your budget is. I will then do the heavy lifting! I am constantly learning about new listings and with your detailed property specifications in hand, I am able to filter out everything that doesn't fit your requirements and give you a set of options to choose from.
When we visit homes together, we can aid the process by taking notes about the houses. Write down the basic statistics of a home (cost, area, bathrooms, energy rating etc), major repairs required, as well as your first impression. When you look at many homes these records will help you compare homes and make a better decision.
All new homes in Canada have an energy rating between 0-100. A higher energy rating indicates that the house is more energy-efficient and will cost less to operate in the long term.
I follow market statistics and analysis of housing trends so I will keep you up to date throughout the searching process. If you like to do your own research, you can also follow my monthly market report or visit the CMHC website.
If we view a house you like, we can arrange to visit more than once or visit it at different times of the day to make sure you get a real feel of the house. Talk to the neighbours, have a stroll around the neighbourhood or check out the local school before making your decisions. A deep look will make sure you are 100% confident when you make an offer.
Getting Pre-Approved for a Mortgage
Before making an Offer to Purchase, it is a good idea to get pre-approved for a mortgage. Your lender will verify your financial information and put the mortgage application together. The type of mortgage, terms for the mortgage, interest rate, and repayment schedule differ for every person, every home, and every lender. Together, your lender and myself will help you navigate this process easily. For a more detailed explanation of the closing stages and costs please read my blog 'The Cost of Buying a House'.
Making an Offer to the Seller
Once you make up your mind to buy a particular house, you prepare an Offer to Purchase. Whilst you can use the services of a lawyer or do it yourself, my role as realtor is to guide you through this process and prepare this document for you. Keep in mind that this document is legally binding and it is important to do it correctly.
An Offer to Purchase usually has the following information documented in it:
The names of the buyer and seller, and the address of the property.
The price that you offer for the property.
All items in the house that are included in the sale. This may include appliances and furniture or absolutely nothing as the case may be.
The amount of money you intend to pay as a deposit.
The closing day is the date the property is transferred, and the day the money for the purchase is transferred from the buyer to the seller.
The date that you consider the offer as expired. The seller must get back to you before this date to accept, reject, or rework the conditions of the sale.
A request for a current land survey of the property.
Also included should be any other conditions that you may have. This includes, but is not limited to, a satisfactory home inspection report, an appraisal of the property, and approval of your mortgage. This is to protect you from buying a house that might not have a satisfactory home inspection report, or to ensure that you are not held to the sale even if your mortgage is not approved for some reason.
After Making an Offer to Purchase
Once you make an offer there are the following possible outcomes:
The first is that the seller accepts your offer. This is the best case, and you can move on to the next steps.
The second possibility is that the seller makes you a counter offer. A counter offer can be simply for a higher price or for different terms. If you can agree to both, accept the offer and move on to the next steps.
If you cannot agree to either the higher price or the conditions, make another offer of your own. Make sure you don't offer more than you can afford, and are comfortable with. If the vendor accepts this counter offer, you can move on to the next steps.
Both you and the seller can reject the price or terms offered to them and the deal falls through.
Remember, my job as your realtor is to help you through this process. I will be available every step of the way to help negotiate and write offers. If you are in doubt throughout the process, I am available by phone, text or email any time of the day.
Complete the Deal
Once you have an accepted offer, you may need to give some additional information to your mortgage broker. At this point you may need to get the property appraised, a land survey done and you might also have to get insurances.
Closing Day
Closing day is the final legal step in this entire process. You get the title and keys to your new home. The seller gets his money from the lender on this day, and you must pay the deposit and other remaining costs. This is also the day you pay your lawyer and your lawyer registers the home in your name.
After Closing Day
After closing day, you must carefully plan your move to the new home. Prepare in advance, pack your belongings, and go to your new home! Easier said than done, right? Use a professional moving service to help you out. I have knowledge of local moving companies and I am happy to offer recommendations. Ask a lot of questions before you hand over your belongings to strangers. Ask about their insurance plans and read their contract for any suspicious clauses.
But before you move in, there are a couple of very important things you should do. One is changing the locks on your new home. You never know how many people the original owners gave keys to. Changing the locks means you can control who has keys to your new home. The other important task is to thoroughly clean the house before you move in. Whether you do it yourself, or hire professionals, it is best to do it before you actually move in. An empty house is easier to clean, and you will be able to manage the unpacking better if you don't team it up with the cleaning! Depending on the state of your new house, you might also want to touch up the paint or add a fresh coat, make small repairs and update the furnishings. If you have any of these on your plate, save the cleaning for after all these tasks are done.