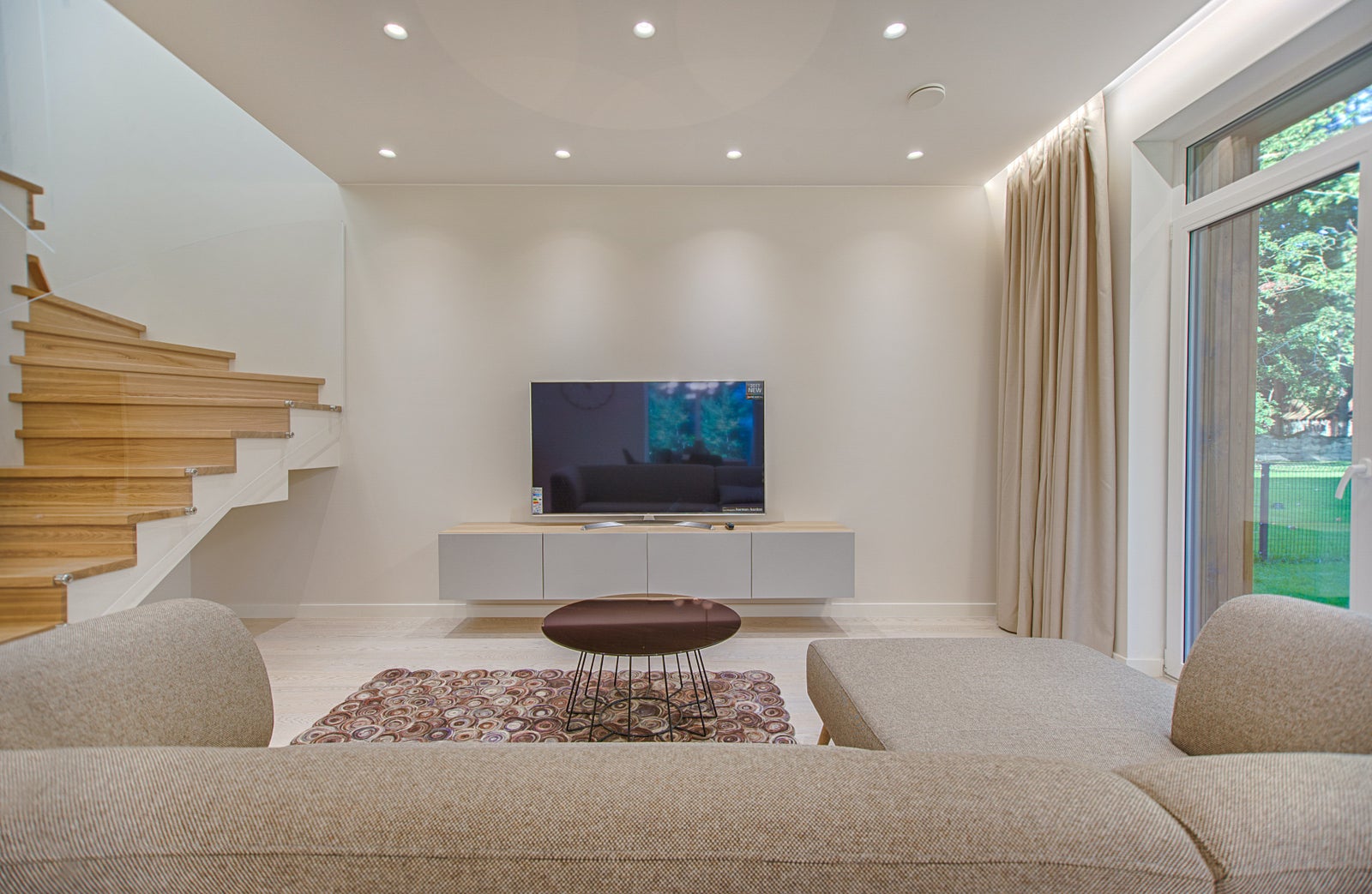 Take a look at the trim in any room of your home. How uninspiring is it? Is it white or wood grain? How much does its color add to the overall effect you're going for in the space?While many people are of the mind that interior trim work should be white, today's trend says otherwise. The rules have changed and there's no reason the trim in your home can't be some contrasting color that adds to the overall look and feel of the space. Check out these hot trim colors that might just inspire you to do a little painting of your own.
Ivory/cream Trim
You've heard and seen (without a doubt!) cream or ivory walls with white trim. It's a staple in many homes. Well, flip-flop that look and paint the walls white and the trim ivory/cream.Not inspired by this simple décor change? Keep reading for more ingenious trim color combinations!
Gray/Greige Trim
Gray has been a great interior wall color for quite some time, so it's no surprise it has made its way onto trim as well. Gray or greige makes a great trim color because it does neutral so well. Paired with cool or warm colors, you can't go wrong with gray trim.
Black Trim
For a dramatic effect that can't be ignored, black trim is the perfect choice. When paired against white walls, this trim color makes a statement!
Blue And Green Trim
While not neutral colors, there's just something awe-inspiring about blue and green trim. Now, we're not talking anything bright or neon here, but a nice royal shade of emerald or hunter green or navy blue against a neutral wall can really add class and sophistication in a hurry.
Other Trim Colors
When it comes to trim color for your home, you're only limited by your own imagination. No one says it has to be white or wood grain, and you certainly aren't encouraged to follow tradition.The moral of the story is any color can make a good trim color if done right, so go with what you love and see where it takes you!