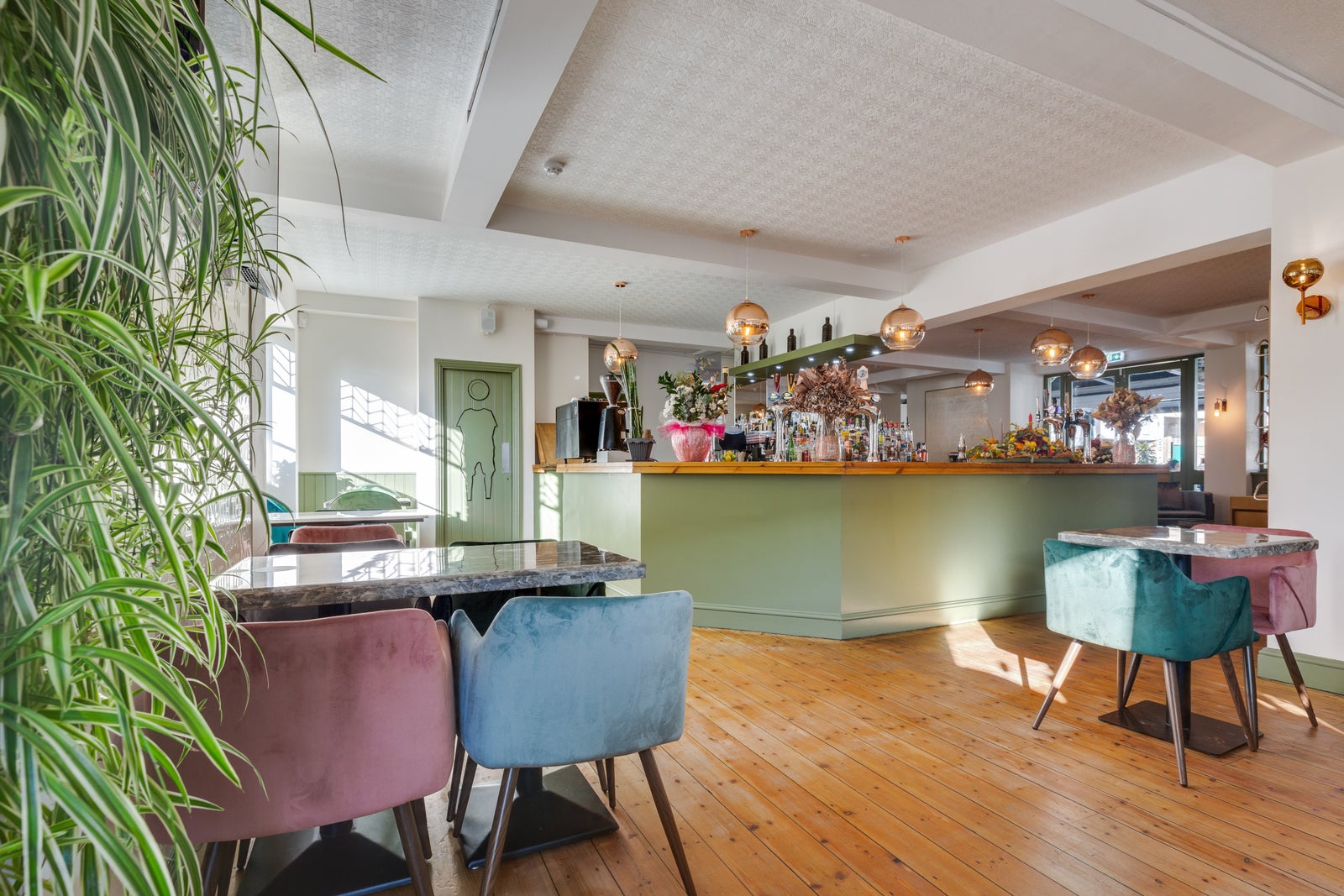 Chalk paint – it's one of those finishes you either love or hate. For most people, there is no in-between. Shabby-chic enthusiasts probably already appreciate the enhancements chalk paint offers. Turns out, though, that chalk paint isn't just for shabby-chic décor. With a matte finish and many colors available – love it or hate it – you may just find an idea or two below to be amazing.Without further ado, here are several chalk painting ideas to add a special touch to your home.
A Chalk Painted Dresser
While the going consensus is that chalk paint adds a distressed vibe, painting bedroom furniture with a vibrant chalk paint color and adding some fresh hardware can give it a modern air.
Entryway Chalk Paint Furniture
The entryway is your home's first chance to make a good impression. By adding a small table where people can place keys, wallets, etc. when they come in, you give the space a little pizazz.Now, paint that small table with a coat or two of bold chalk paint, add a houseplant (natural light permitting, of course) and you've got yourself an entryway to excite.
A Chalk Painted Wall
Most chalk paint ideas center around furniture, but who says you can't put it on the wall, too? The matte finish is a welcome change from the typical gloss or semi-gloss finish of most wall paints, so don't be afraid to tackle an accent wall with chalk paint in your choice of moody, fun, vibrant, or demure shade.
Kitchen Cabinets In Chalk Paint
Want a lived-in, casual vibe in your kitchen? Skip the glossy, neutral paint tones and head straight for the matte chalk paint in your favorite color instead. Colorful kitchen cabinets are having their 15 minutes of fame, so go bold or go classy – just be sure to go chalk for a relaxed, homey look.
Chalk Painted Stairs
Not many people give much thought to the vibe their stairs give off. To make a bold statement that most everyone will enjoy, grab a few cans of chalk paint in complementary shades and paint the front of each step for a fun and modern display.
Bricks Painted In Chalk
People have been painting brick since the beginning of time, but not many have ventured past the typical white or off-white. If you have a brick wall you'd like to breathe new life into, consider a coat or two of chalk paint in a moody blue or slate gray for a truly striking focal point in a space.Shabby-chic lovers likely already know how fun painting with chalk paint can be, but shabby-chic décor isn't for everyone. The good news is that despite its shabby-chic ties, chalk paint can be a good choice for all types of decor trends. From farmhouse warmth to modern cool, the chalk paint ideas above may just make you a convert.